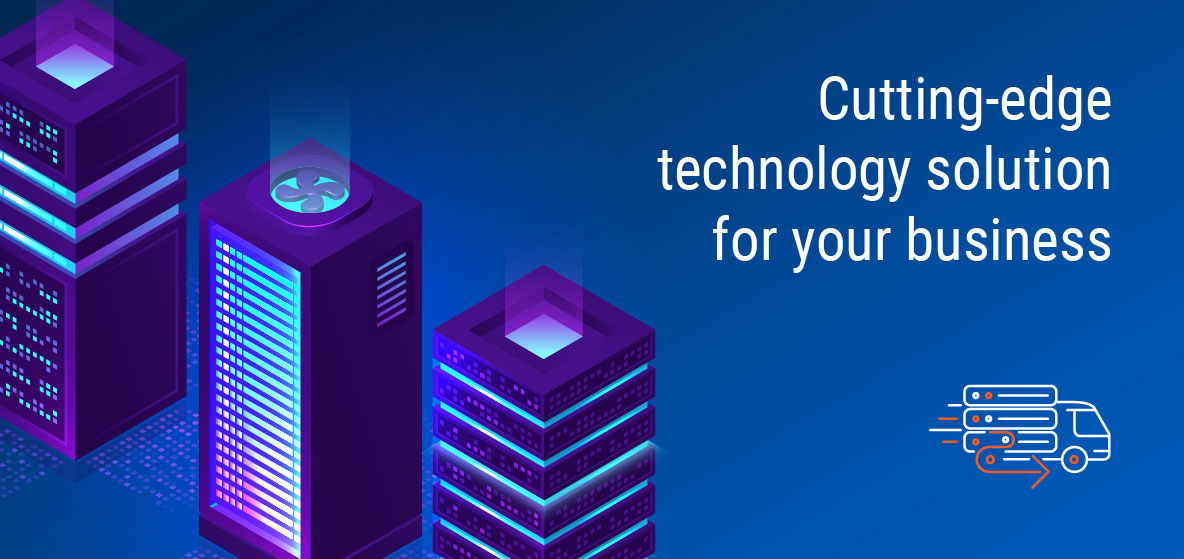 Being in IT and Telco industry for nearly 25 years with global coverage and 10 offices worldwide, we built our logistics services to assure you fast, reliable and affordable services. Either you are in Malaysia, South Africa or USA, our Logistics team can arrange from selecting supply source, purchasing with best quality & price, delivering to setting up at Data Centers. On top of that, passing through multiple countries, we put high effort in understanding laws, tax, regulations varied in countries to ensure low-cost best quality. Not only point-point delivery, we also focus on customer services with 24/7 availability for any issues.
Our Supply Chain services include:
Purchasing
We could purchase any equipment you are looking for your business solutions at any part of the world. And we provide our clients with the best prices and quality thanks to long term partnership with major equipment manufacturers and providers such as Cisco, Supermicro, APC, etc.
Shipping
If you need to deliver your equipment to almost any desired location in the world, without any delays and in safe way, don't hesitate to contact us on the matter. We are in the cooperation with the best world courier providers and ship you products fast, safe and under constant tracking control. But in our case shipping is not just a delivery, it I also customs brokerage and licensing. IPTP Logistic team knows all the customs legislation in different countries and we help our clients to pass these formalities with no extra financial expenses. Also we could help you to get required licenses, permissions and other documents necessary for import and export terms.
Warehouse storage
If you need to storage your equipment, old one or new, waiting for the next deliveries, at any stage of your project set up, don't hesitate to contact us and order warehouse space. You could choose any of our 5 prompt equipped warehouses in Amsterdam, Hong Kong, Ho Chi Minh, Lima and Moscow. Can easily use our specially equipped warehouses. And to plan routes and costs in advance, use our
Warehouse storage
form to calculate storage expenses, depending on the size of the equipment.
IOR&EOR
What if you decide to expand new market, but don't have an opportunity to open a branch there? What if you need to ship some equipment to another country, but don't have an opportunity to act as an importer or exporter? In that case our new services importer of records and exporter of records will help you! You could use one of our eight entities in North and South America, Europe, Russia and Asia countries. And we could provide you with all the complex service of door to door delivery, including export and import customs formalities, financial and cargo documentation, licensing and shipping. Don't hesitate to contact us on the matter and to save your CAPEX while going to new markets!
CASE STUDY
1. Dedicated Hosting set-up in Singapore During Global Covid-19 Attack
Gather spare parts: server, router, switches, CPU, RAM, SSD, HDD from America, EU and China in Hong Kong
– Assemble in Hongkong office due to safe environment and skillful technical team.
– Deliver and setup Server in Singapore under strict commute permission: one company only had 3 outgoing permits a month; Data Center cannot store goods; hence, contact with logistics company was seriously tight up to hour.
Case delivered successfully. Sales team report to client per any change/occasion happened, gaining highest trust and satisfaction.
2. PoP set up in Sydney, Australia
– Find sources, evaluate quality&price and gather spare parts: Internet cables / fiber patch cords/ power cords / Switches, PDU, Switch, Router, Server, RAM, CPU from U.S, Hong Kong, Australia
– Assemble, Smart Hands conducted, supervised at Global Switch Datacenter, Sydney by our IPTP technical team
Complex and bulky case completed under IPTP's multiple internal great co-operation
FEEDBACKS FROM OUR CUSTOMERS:
"Cataleya provides hosted Voice and SMS platforms as a Service to Telecom Operators and Enterprise customers in many global regions. During the lockdown period in Singapore, one of our customers had to urgently deploy geo redundancy of their core network to substantially improve service availability as physical movement of people and goods, even in emergencies, was heavily restricted. Any outage would have lasted potentially for days if physical intervention would have been required which is unacceptable during times when everyone relies on remote working and communications platforms to keep their businesses going. We were able to deliver a fully geo redundant setup for them in only three weeks' time in a new physical site for us thanks to the outstanding support of IPTP to source the hardware and manage the logistics from overseas to get the infrastructure deployed in the shortest period of time possible."
Andreas Hipp – CEO Cataleya
Get your projects done quickly and effectively by
our Logistics Services by clicking the button below.