$750
/100 Mbps
LOW LATENCY
EURASIA EPL LINK
Frankfurt
Hong Kong
100Mbps Pseudowire ULL L2 EoMPLS Europe-Asia (On-Net) via PIPE
Moving your critical data securely all over the world with our simple, stable, fast, and reliable connection.
Stay ahead of the game with Hyperspeed connection
Low-latency and high capacity PIPE IPLC allows you to connect Asia's financial capital with all of Europe's most desirable destinations:
Faster than Ultrafast!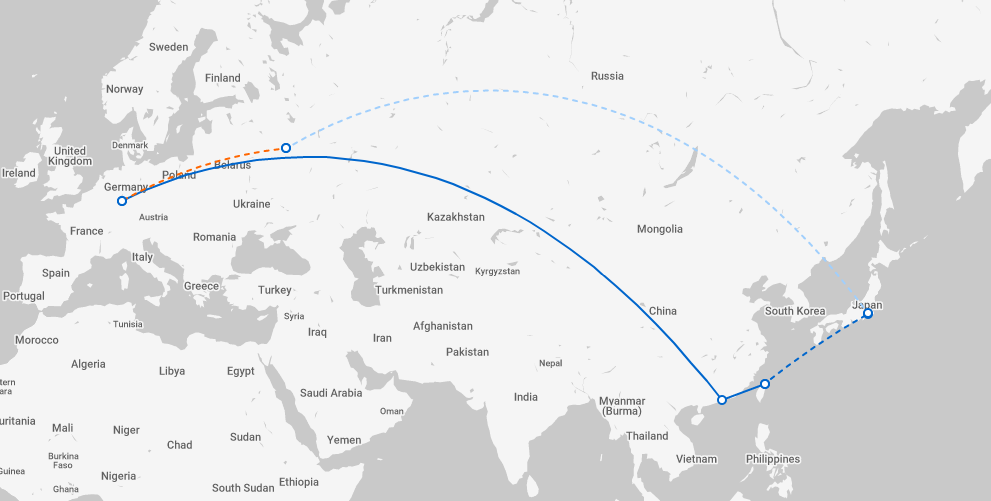 VISIT BEST PATH TOOL
Low Latency Channel
EoMPLS Pseudowire
Point-to-point Ethernet over multiprotocol label switching (EoMPLS) Pseudowire offers consistent
user experience with zero packet loss, less than 0,1% jitter and stable latency.
Point-to-Point Private line support all types of traffic
IPLC (International Private Leased Circuit)
International P2P leased line service that provides a dedicated, reliable, secure and high-speed
point to point connectivity from your premises to worldwide locations.
EPL
Delivers high-capacity fiber connections between two sites and supports bandwidth-intensive
applications.
All the opportunities
in your hands
IPTP Networks – 35+ Tbps of Total Network Capacity – 225+ Worldwide Point of Presences.
Over 25 years of helping IT, Fintech, FX, ISP, Banking, Voice, CDN, E-commerce, Gaming
businesses achieve ultimate connectivity with the LOWEST POSSIBLE latency.
Discover IPTP Networks' low-latency paths via our tools:
Be the Fastest to catch
the Greatest Offer
– Cost-effective solution for multi-site business.
– Support multiple types of traffic (voice, data, video or any multimedia).
– Traffic Prioritization & No network congestion.
– Secure and confidential data transfer.
– High capacity, full resiliency, consistently available (99,9999% SLA).
– Continuous network monitoring.
– 24/7 technical support