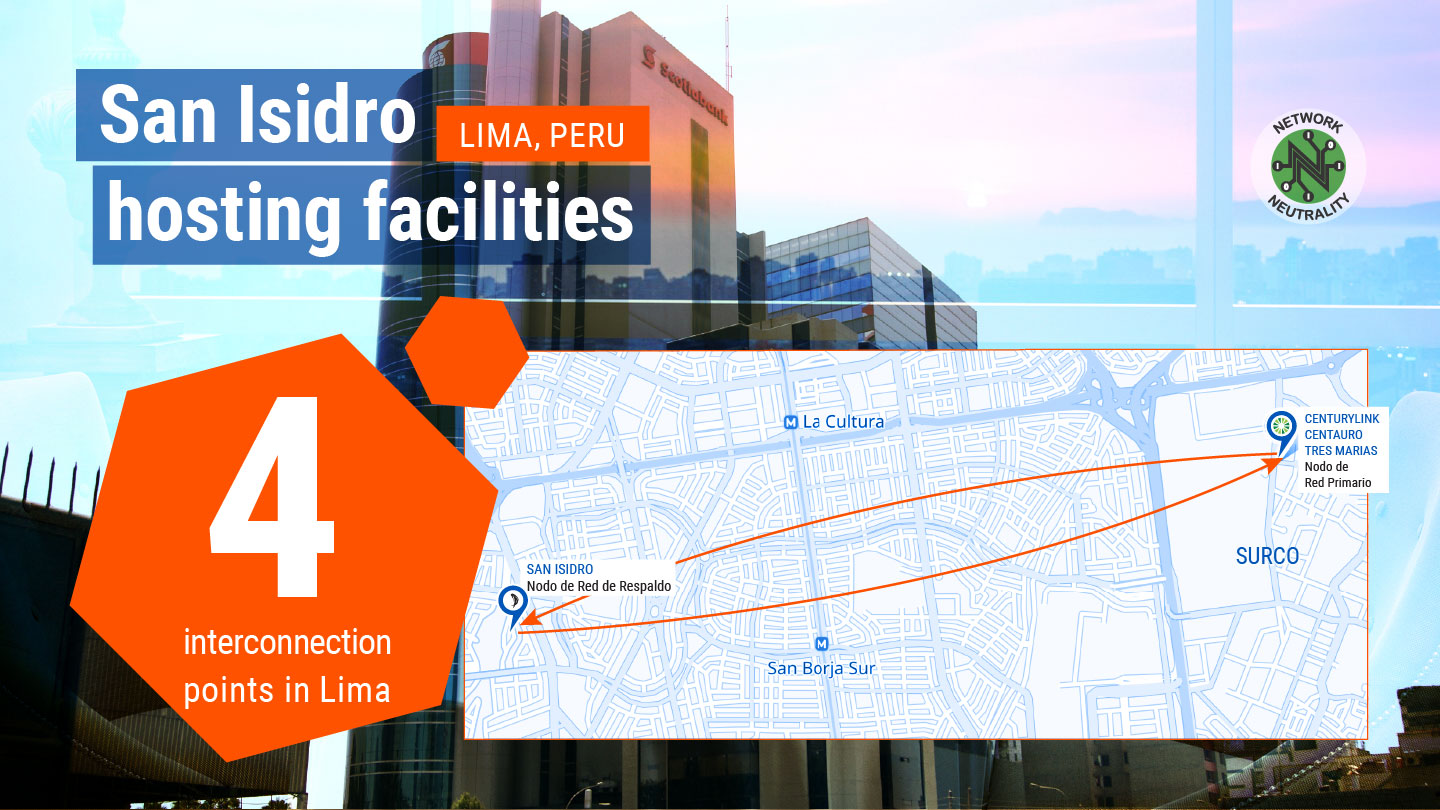 San Isidro is IPTP Networks' hosting facility, located in Lima, Peru, at the southwest of South America.
Our scalable architecture gives our customers the possibility to use solutions with the highest levels of connectivity, security, adaptability, and reliability, while adapting to complement the individual business model of each customer.
Security
San Isidro's facilities are equipped with monitoring and maintenance 24/7, guaranteed by advanced access systems. The combination of our access system and the video surveillance system allows us to guarantee the total security of all your corporate data.
Advancement
State-of-the-art equipment provided by Cisco.
Cisco-certified engineering team.
Highest level of uninterrupted and uncompromising performance of all your network resources.
Flexibility
All components are pre-tested as part of the unified ultra-functional system. Our facilities are designed with corporate clients in mind, resulting in persistent performance, maximum flexibility, and control over your business.
Advantages:
Access to qualified 24/7 technical support in Russian, English, Spanish, Greek, Vietnamese and Chinese.
Installation simplicity.
Direct dark fiber connection to the major CenturyLink's data center in Peru.
Supply of totally redundant electricity for the installation through the 20kW power supply, backed with a GENSET of 20kW.
24/7 Monitoring and maintenance of the facilities.
Top quality network coverage and increased resilience accomplished by reserved channels.