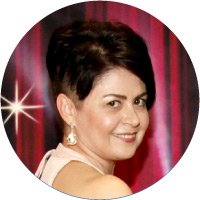 Oxana Shvydkaya
In the year 2004, when our company had just started its way to success, Oxana was one of the driving forces behind the entirety of IPTP Networks; bringing order to the chaos around her, and working long into the night to build up and reinforce our company, all the while being the supporting wife of our CEO Vladimir Kangin and mother of two young and energetic boys. She used to be a universal soldier working as a Customer Support Manager, Accountant, Engineer, Sales Manager and Financial officer. She is the head of the Cyprus office, but she still finds the time to manage and support our colleagues all over the world, and we're hoping that she will stay with us forever.
---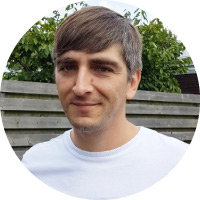 Sergey Kozhedub
Sergey, who has known our CEO Vladimir Kangin since 1994, from the start of their relationship has become not only an amazing friend, but also an extraordinary professional. His ability to always stay focused and to work unstoppably on his personal and professional growth has led Sergey to the position of CTO of IPTP Networks. He is not only one of the most experienced engineers and a Linux guru, but also the friendliest and calmest member of our team, who is using his skills to resolve challenging tasks faced by our company every single day. Sergey is standing behind the scenes, but he is the moving force and mind of our company and we're very grateful that he is staying with us for so long.

---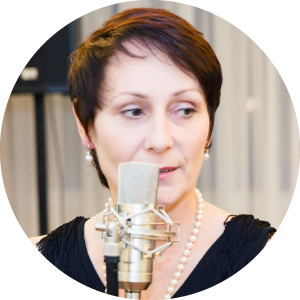 Galina Bindyuk
One of the most precious members of our team is Galina, who, back in 2007, heard from her friends that there was a job opening, went to the interview, and the next day was already setting things in motion at the Cyprus office. The reason why we're so happy and surprised at the same time, is that she has one of the most beautiful singing voices in the whole universe, and sometimes we're worried that she will leave us to start her singing carrier. Let's hope that our Chief Financial Controller will continue choosing us, because we are definitely not going to survive without her professional skills and financial analysis, and she will no doubt help us to lead our company to the stars.

---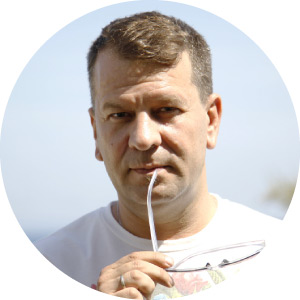 Vladimir Sporykhin
Vladimir is an unstoppable business machine, a well oiled sports-class car that will do everything in its power to keep moving forward. He is the one who always looks to the future and just can't live without everyday progress. At the same time, he's one of the most caring and sensitive members of the team (even though he's trying not to show it) and he also perceives the company as a "living organism, which is functioning well only when every single cell is healthy and working alongside each other". Vladimir is not only a great Business Development Manager, but also is a big fan of different types of intellectual games, and he can remember the right answer in 60 seconds – our very own fast and furious star.

---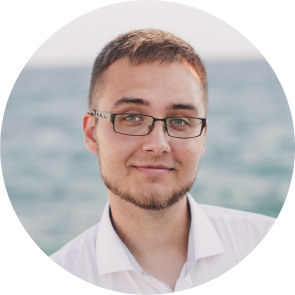 Mark Kangin
Mark started to make his first steps at the company when he was 15 years old as a remote hands engineer. Upon finishing his studies, he took the opportunity of taking an internship at IPTP as a customer support engineer and upon successfully fulfilling the new position, he continued his career path in engineering and customer support. Now he's only 25, and he already rose all the way to the point of becoming the Head Manager of Technical support and Operations. He is taking care of all our 24/7-support department. Mark is one of the fastest learners at the company, he is always ready to help and teach anyone who needs to know about technical stuff. As a big fan of the gaming industry, he spends most of his free time developing his own gaming projects; although being a workaholic makes his time being spent mostly at working into IPTP projects to make the daily work life of his colleagues a bit easier.

---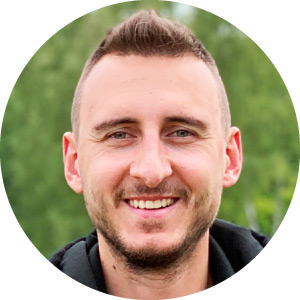 Ivan Soldatov
Sometimes, people are appearing at the door of our company and are applying to positions which, from the first sight, seem to be far from their dream job. This happened with Ivan, one of our key Business Development Managers, whose dream was to become a part of the telecommunications business as a network engineer. He graduated from Instrument Engineering and Computer Science University, and was preparing for the Cisco CCNA exam when he got an opportunity to join IPTP Networks. Now Ivan is one of the most accurate, attentive and fast self-developing people, with deep knowledge of business administration received from an MBA intensive program by PwC Academy. His experiences with products of Supermicro, VMware, Citrix, EMC, and Cisco help him develop the best matching solutions to challenging requests from our customers.

---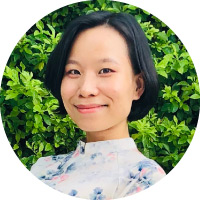 Kim Luu
Kim Luu is one of the youngest ladies in our team and she has done a wonderful contribution to IPTP Networks. Early of 2017, Kim was supporting our CEO during a conference in Vietnam and the idea of starting a new representative office has made her life go at different pace since IPTP's establishment in Vietnam. Graduating from Hochiminh University of Fine Art and Kim has been doing an excellent job as Managing Director of Vietnam office in IT industry. She was the one taking responsibility of setting up the office and building up our current strong team in Viet Nam. She also plays an important role in Business Development team where she grows our business within Vietnam and other countries. One more interesting thing about Kim, originally from Art background, Kim has great passion for painting and fashion and you could easily spot this lady in a crowd with her stand-out fashioned outfits.

---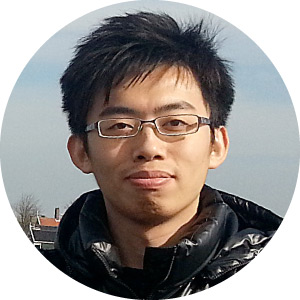 Victor Ma
As Chief Operating Officer, Victor Ma provides expert solutions in network operations and dedicates himself fully to the team. He is highly regarded not only for the skills and knowledge, but the down-to-earth kindness in mentoring younger engineers. Victor has been known for maintaining perfect composure in most stressful situations. His knowledge, experience and awareness reveal many opportunities for cooperation on win-win basis.

---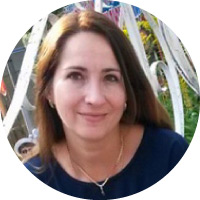 Inna Arkhipova
This beautiful lady is part of our company for more than 10 years now, and she is always there for us; not only with resolving financial questions, but she's also a very warm and caring person. Every single member of the Moscow office can always find support from her, and other members of our team around the globe can also rely on her whenever they need it. While she is carrying out the role of Financial Director at our Russian office, she is not only a great mother but also a proud grandmother (we still cannot understand how this young lady can already be a grandmother). We are so happy to have such a great personality among us.

---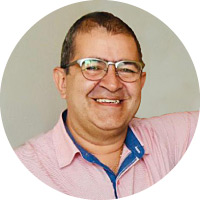 Felipe Villada
Whether you're the kind of person who believes in destiny or not, Felipe and our CEO met by total chance! A Telecoms acquaintance introduced them to each other, a few days passed, a proposal of partnership was accepted, and that's it! Now they're friends and partners, and they love to share as much as they love to argue… almost daily. On the other hand, there is a great father and husband in Felipe; he loves spending time with his family. Anyways, if you're in Peru and up for some fun, you may call this Colombian pal to have a drink-nap-drink session so the party never ends!

---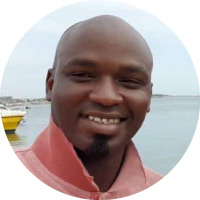 Patrick Munezero
Patrick has joined IPTP Networks in 2016. He met our team in Mauritius during the AFRINIC event. "In Africa, IPTP Networks will be the first external connectivity provider. A door to the rest of the world for all local enterprises, operators, telcos, ISPs"- he said on that day. 33 year old IT Engineer, he is married has two kids, Andy and Kamaro. Patrick likes playing basketball, which is also a favourite activity for his children. Also, he enjoys travelling, be it together with family or on his own for business. His career path is rapidly developing due to his strong interest in the connectivity business, and today he is responsible for the development of our presence in the African region.

---